Isagenix IsaPro
What is the Isagenix IsaPro?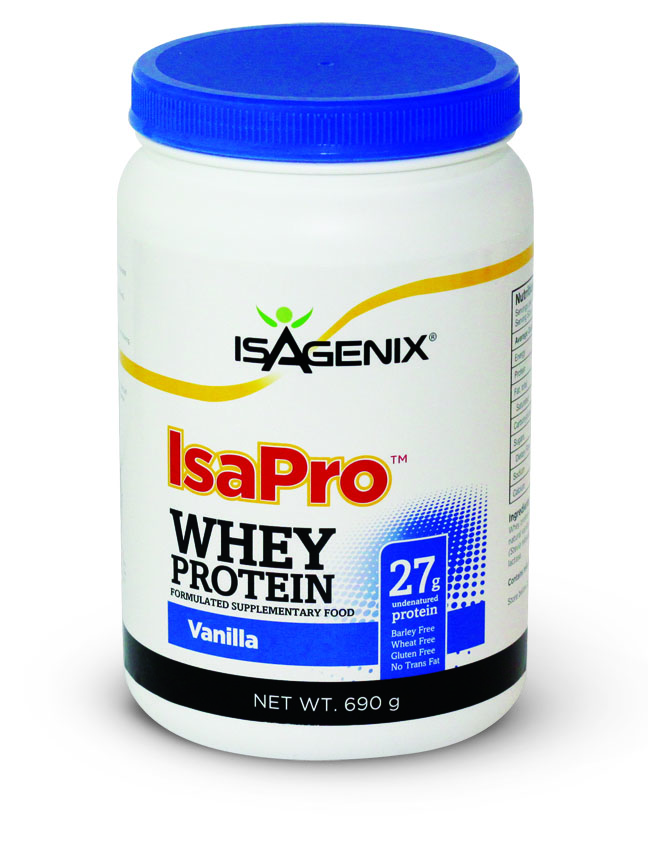 IsaPro is a whey protein supplement ideal for your healthy Isagenix lifestyle. IsaPro is perfect for fuelling muscle growth, increasing the protein in your IsaLean Shake, or kick-starting your metabolism to overcome a weight-loss plateau.
IsaPro is so effective because its unprocessed, naturally healthy whey protein is more effective than other types of protein for burning fat cells and also for rebuilding muscles after a workout.
As an added bonus, IsaPro works as a powerful antioxidant, boosting your body's immune system. The multi-tasking, high-quality IsaPro is essential for:
• Those wanting to boost their overall health
• People trying to build lean muscle and help muscles recover quicker after workouts
• People on weight loss programs
Retail Price: $82.66
Sign Up and Save Price: $62.00 (Save $20.66!)
Ingredients:
Product Marketing Materials