Isagenix Kosher President's Pak
What is the Isagenix Kosher President's Pak?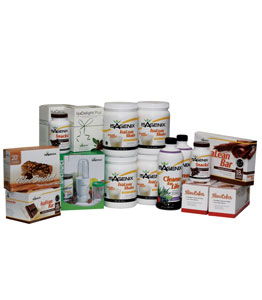 Optimal vitality and health are sanctified. Today, ancient holy dietary laws are still followed. To honour this tradition, Isagenix has developed a line of kosher certified weight loss products, collected together in the Kosher Products Pak.
Whatever your dietary needs may be, you can also benefit from the fantastic results acheived by using Isagenix products.
Great health is not only achievable but sustainable using the Isagenix weight loss systems. And once achieved, you can keep weight off with maintenance Isagenix programmes and a healthy eating combination. You can trust Isagenix to keep you at optimal health at all times, and at any age.
The mission set by Isagenix Australia has never altered. We will supply you with premium nutritional products that improve your health and well being and also help shed unwanted kilos off the waistline….
The components of this pak work in syc with one another to deliver real results, and fast. Isagenix is not a gimmicky product, or a lose-weight-quick useless diet. Buy Isagenix now for a long term healthy and active lifestyle packed full of energy.
Isagenix is a lifestyle. Isagenix products provide solutions to a broad range of people, from the young man on the run, to an elderly woman craving a snack. When you buy Isagenix products you can rest easy knowing a full 30 day money back guarantee is provided if you are not 100% happy.
If you have special dietary needs, you can still enjoy effective weight loss products that will boost your metabolism and improve your overall health at the same time. You can buy Isagenix In Australia from an Isagenix distributor who can readily deliver in all major cities such as Sydney, Perth, Brisbane, Adelaide, Tasmania and New Zealand.
Try the Isagenix Kosher President's Pak to feel healthy and free–then use it to keep your vitality and edge for life.
Retail Price: $793.24
Sign Up and Save Price: $562.10 (+ $25 Signup Fee – Save $231,14!)
Isagenix Kosher President's Pak Contains:
Additional Benefits of the Isagenix Kosher President's Pak:
All Isagenix products are covered by a 30 day money back guarantee. If you're not completely satisfied with your Isagenix Kosher President's Pak, send it back to Isagenix for a refund!
Sign up to the the Autoship program to become eligible to make money from Isagenix (optional), have access to the cheapest wholesale prices year round and get your Isagenix program delivered straight to your door every month.
Product Marketing Materials