Isagenix SlimCakes
What is the Isagenix SlimCakes?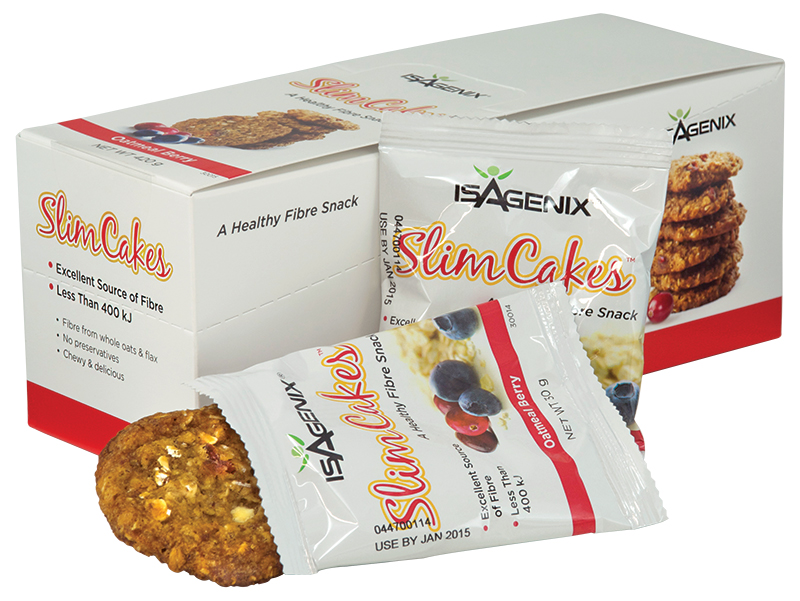 Isn't it great when something performs double duty? That's what you get with Isagenix SlimCakes. Nutrition and good taste. Every time.
Packed with fibre, SlimCakes are a healthy mix of whole oats, inulin, flaxseed, and an intriguing berry blend.
Each hearty cake is only 90 calories with five grams of fibre, but their assets are enormous. They even have a third important benefit—SlimCakes curb cravings and keep you on track for the nutrition of your life.
Isagenix is dedicated to developing nutritional products that nourish your body, improve your health, and make your life better.
SlimCakes are part of the healthy Isagenix nutritional program. But Isagenix is more—much more—than just feeding your body right, maybe for the first time in your life. Isagenix is a lifestyle. Join the movement today.
Retail Price: $33.00
Sign Up and Save Price: $25.00 (Save $08.00!)
Flavors:
Ingredients:
Product Marketing Materials