Isagenix AMPED Power
What is the Isagenix AMPED Power?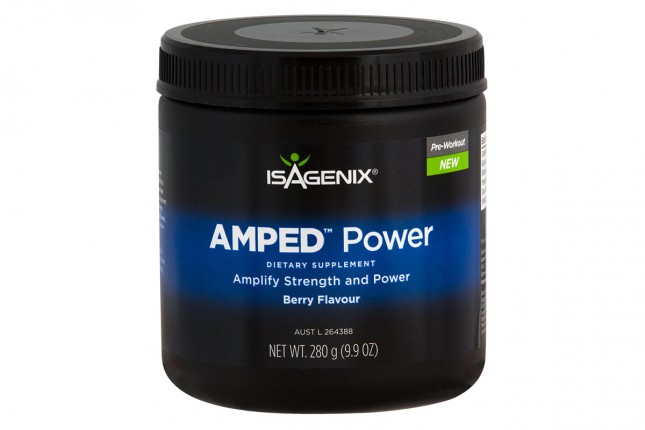 A pre-workout supplement designed to offer athletic support by preparing your body before a workout and helping to improve performance.
Creatine helps increase performance during intensive exercise by increasing muscle energy levels
Glycine and L-carnitine provide athletic support during workouts.
Formula contains function-enhancing ingredients designed to be taken before a workout.
Retail Price: $55.00
Sign Up and Save Price: $42.00 (Save $13.00!)
Ingredients:
Product Marketing Materials