Isagenix Ionix Supreme
What is the Isagenix Ionix Supreme?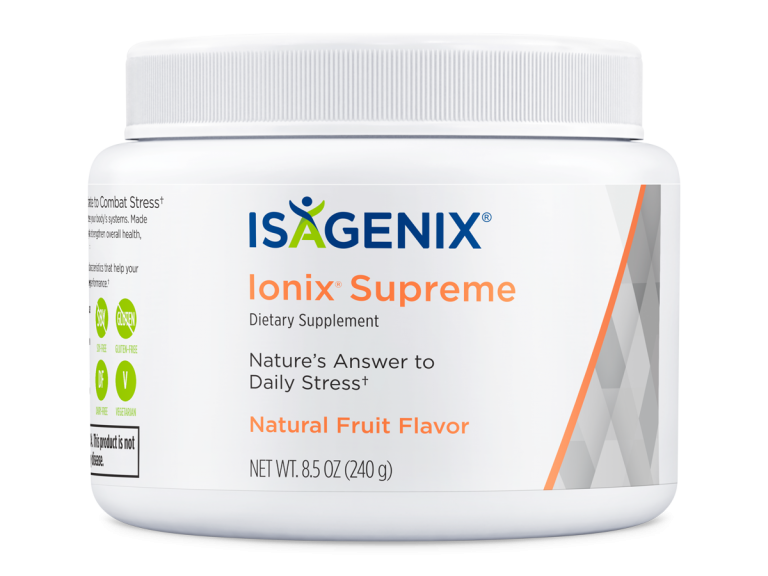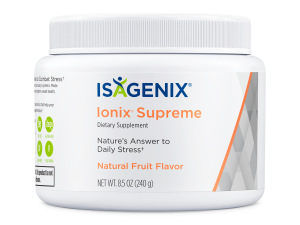 Isagenix—and nature—have an answer to stress. That answer is Ionix Supreme.
Nature supplies vitamins, minerals, and plant-based compounds that combat stress-related weakness and fatigue. Isagenix puts all of these together in one powerful formula called Ionix Supreme.
Available as liquid or powder, and also as individual powder packets for on-the-go supplementation wherever you are, Ionix Supreme is perfect for powering endurance and helping you perform better.
Ionix Supreme is an important part of the overall Isagenix mission: To improve your health and make your life better.
• Reduces fatigue and promotes physical energy and mental clarity and focus
• Rich in adaptogens, plant-based compounds that stabilize body processes
• Combats premature aging by fighting free radicals
• Feeds cells for increased energy, faster recovery, and better overall health
Retail Price: $64.01
Sign Up and Save Price: $48.00 (Save $16.00!)
Flavors:
Natural Fruit Flavour Liquid
Natural Fruit Flavour Powder
Ingredients:
Product Marketing Materials