Isagenix IsaLean Bars
What is the Isagenix IsaLean Bars?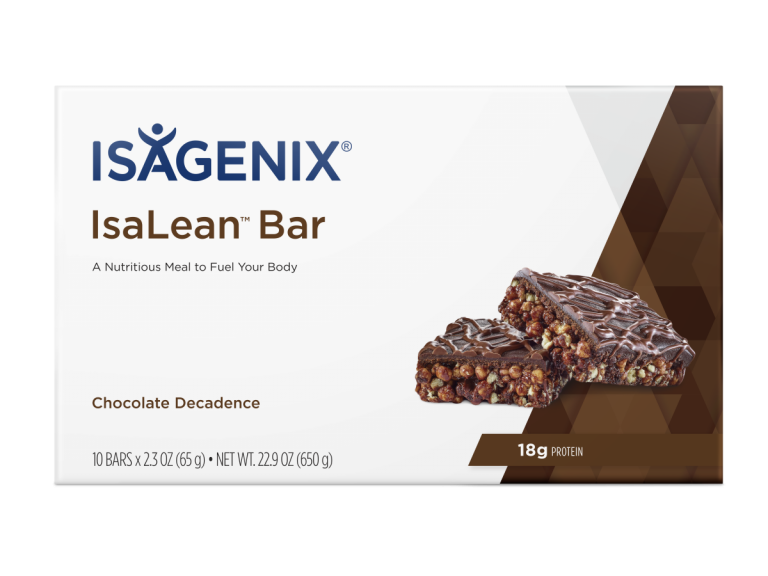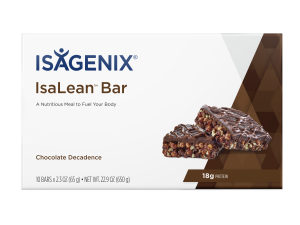 IsaLean Bars put nutrition within your reach at a moment's notice, even on the busiest days. These clever bars combine unprocessed whey protein with the right mix of carbohydrates and healthy fats to feed your body—beautifully.
IsaLean Bars are great for busy parents and professionals in a hurry as well as for athletes looking to take their performance to the next level. IsaLean Bars help your body build muscle and maintain lean muscle.
Trust Isagenix and IsaLean Bars, a specialized food, to help you achieve the best health of your life.
Isagenix is dedicated to improving your life by making your health better, and IsaLean Bars are part of that mission.
Retail Price: $53.33
Sign Up and Save Price: $40.00 (Save $13.33!)
Flavors:
Chocolate Cream Crisp
Chocolate Decadence
Ingredients:
Product Marketing Materials