Isagenix 30 Day Starter Pak
Isagenix 30 Day Starter Pak – for Weight Loss and Improved Health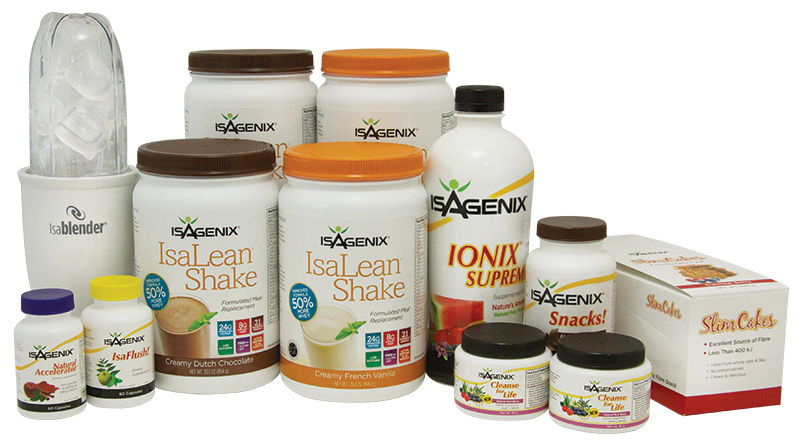 The popular Isagenix 30 Day Starter Pak starts you on the right path to good, sustainable health. This starter pak includes our best-selling Isagenix 30 Day Nutritional Cleansing Program, an Isagenix IsaBlender, SlimCakes, and a FREE one-year membership with Isagenix (normally $25 with the standard 30 day cleanse).
If you are looking to lose weight and/or shape up for summer – this pack is for you. We recommend this over the standard 30 Day Cleanse as it includes the blender (which makes the shakes taste a lot better!). Whether you enjoy your shakes for breakfast, lunch or dinner, the blender helps you whip up a nutritious meal in just seconds.
When you get low on your Isagenix products supply, your one year membership makes it so easy to replenish everything you need at the best prices possible..
Feed your body the right way, regain your health, boost your metabolism and energy levels, and shed those unwanted kilograms with the Isagenix Starter Pack.
Retail Price: $608.30
Sign Up and Save Price: $449.90 (Save $158.40!)
The Isagenix 30 Day Starter Pak Contains:
Isagenix Weight Loss Solutions:
What are the Options When Purchasing the 30 Day Starter Pak from Isagenix?
You can buy this pack in the following ways:
RECOMMENDED: Sign up and Save ($449.90 + Free Signup) — This is the cheapest and most popular option. At the end of checkout you will be asked to enter your autoship order, which is the order you will receive in 30 days time. You can cancel this at ANY time!
Preferred Customer ($474.11 + $50 Signup) — Get cheaper than retail prices; without signing up to an autoship account.
Full Retail ($608.30) — If you just wish to purchase one-off and/or not sign up for an Isagenix account, purchase at full retail prices.
All Isagenix products are covered by a 30 day money back guarantee. If you're not completely satisfied with your Isagenix Starter Pak, send it back to Isagenix for a refund!
Want More Information About Isagenix?
Save
Save
Save