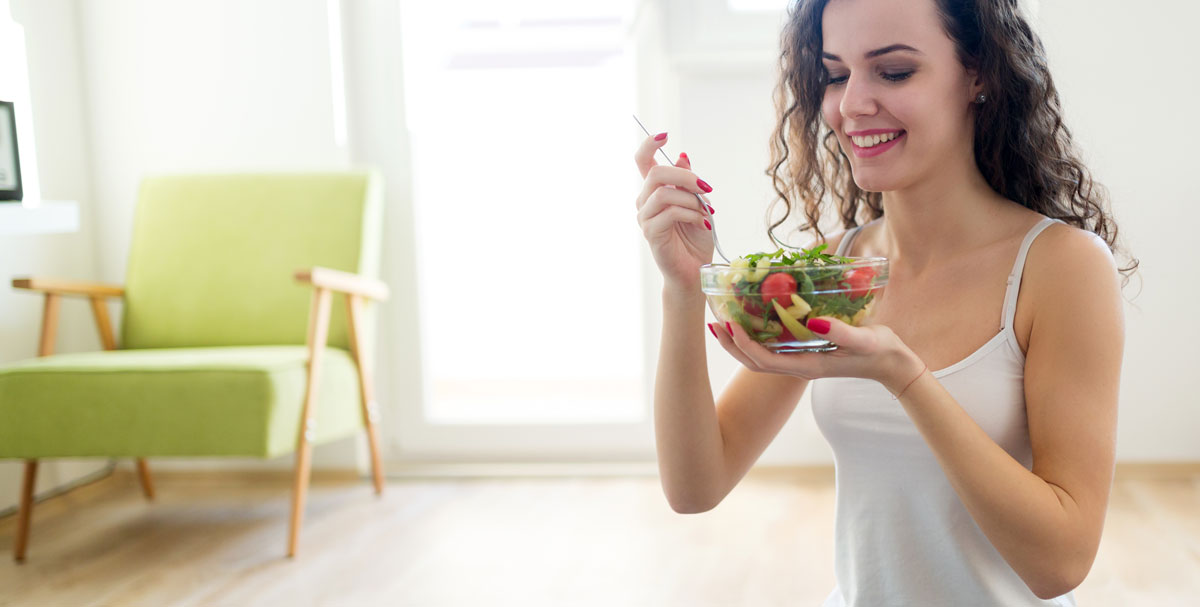 Summer is fast approaching, and you're probably looking at all those cute bathing suits in the stores and wondering if you can pull them off. Well, I'm sure you look great, but if you want to shed some weight before hitting the beach, you're probably hoping to find a way to drop weight quickly.
The Isagenix diet is all over the web lately, promising to slim you down in record time. So, what exactly is the Isagenix diet and why should you try it?
What is Isagenix?
Isagenix is a meal-replacement weight-loss system that uses the power of ketosis to spur your body to burn fat more quickly. You may have heard of the popular "Keto" diets that are all the rage these days; Keto diets are based on the same principle of ketosis.
When your body goes into ketosis, it uses fat as it's fuel instead of carbohydrates. To make this happen, you need to eat a diet that is low in carbs and high in healthy fats and protein. That's where Isagenix comes in.
With Isagenix, you'll receive meal-replacement shakes that fuel your body with just the right balance to start the ketosis process. You'll also get healthy snacks and supplements to cleanse and nourish your body.
What products do I need to start Isagenix?
There are a lot of ways to get started on Isagenix, but the most popular and highest-recommended option is the 30-day system. With this system, you'll get everything you need to start Isagenix, including: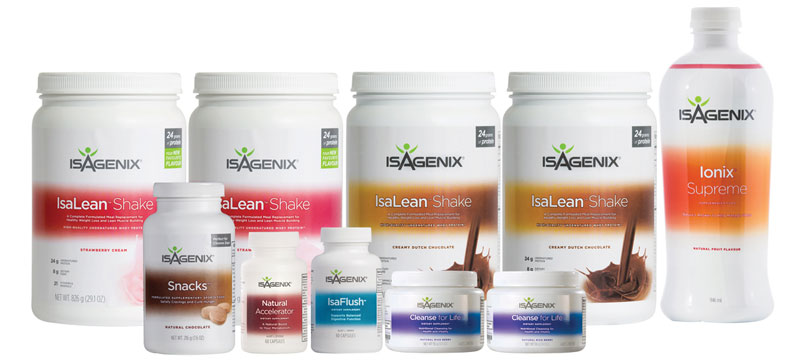 4 x IsaLean Shakes
1 x Ionix Supreme
2 x Cleanse for Life
1 x Isagenix Snack
1 x Natural Accelerator
1 x IsaFlush
1 Instructional System Guide and expert help/coaching from our nutritional cleansing team
The 30-day system also comes in a dairy-free option for those who are vegan or lactose intolerant.

If 30 days seems like too much of a commitment, you can also try the 9-day system to get a feel for how the program works.
How does the diet work?
The Isagenix diet breaks down your week into two different types of days: 5-6 days per week you'll do shake days, and 1-2 days per week you'll do cleanse days.
On shake days, you'll replace two of your meals with IsaLean Shakes. Your third meal should consist of healthy, whole foods that are low in carbohydrates and come in at around 400-600 calories. Between meals, you can have two healthy snacks that are low in sugar and carbs. You'll also use your IsaFlush and Natural Acceleratorsupplements.

On cleanse days, you will abstain from meals and use Cleanse for Life instead. You can incorporate two Isagenix Snacks on these days as well.
Can you tell me more about the products?
IsaLean Shakes come in a variety of different flavours, so you don't need to worry about getting bored! The shakes are low in calories and pack an impressive 24 grams of protein. They are designed to build lean muscle and help you lose weight quickly and safely. They contain natural ingredients and enzymes that make them easy to digest.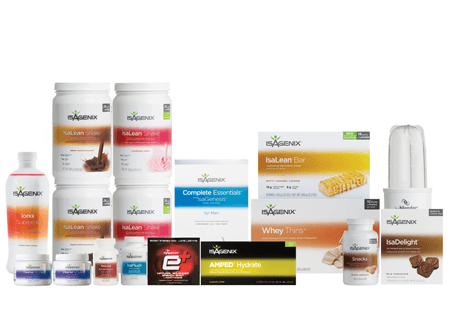 Ionix Supreme is one of the tasty tonics you can use throughout your diet to speed your body's recovery after tough workouts. It is rich in nutrients, and can even help you to ease stress and maintain focus throughout your day.
Cleanse for Life is the basis for your cleanse days. The purpose of cleansing is to rid your body of toxins and other harmful things that can impede your weight loss. Periodic cleansing is a great way to accelerate your results. This product uses antioxidants and botanicals to cleanse your body naturally. It is also packed with vitamins and nutrients to nourish your body as you cleanse.
On your cleanse days, you can also eat Isagenix Snacks. These chewable snacks provide added nutrients to keep your body functioning at peak performance while you cleanse.
Natural Accelerator does exactly what it sounds like: it accelerates your weight loss. It contains natural ingredients including cayenne, green tea, and cocoa seed. These ingredients boost your metabolism without using stimulants to give you a natural fat-burning boost.
IsaFlush is another important part of the cleansing process, but it doesn't only need to be used on cleanse days. This product uses natural magnesium to help your body digest more easily, eliminating waste that can slow your weight loss.
What are the benefits of using Isagenix?
One major benefit of Isagenix is how quickly it helps you lose weight. On both shake days and cleanse days, you'll eat far fewer calories than you burn, revving your metabolism and speeding your weight loss.
Now, I know what you may be thinking: can't I just plan my own meals so that I have a calorie deficit? Well, yes, you could. However, with Isagenix, you'll have a diet that is guaranteed to put your body into ketosis, burning fat even faster than with a simple calorie deficit.
In addition, Isagenix is pre-portioned, saving you the hassle of counting calories and carbohydrates. Having your meals portioned out for you makes losing weight simple. Besides, many people struggle to measure and estimate correct portion sizes, especially when it comes to things like protein and carbohydrates. You may think you know the numbers for your meal, but you could be off by quite a bit. Isagenix takes the guesswork out of dieting.
Isagenix is also extremely convenient. Instead of spending valuable time searching for recipes, making grocery lists, and going to the market, you can have everything you need shipped right to your door.
The diet will also cleanse your body of toxins and other chemicals that impact your overall health and slow your weight loss goals. Diets with a simple calorie deficit can't always do this.

There are other health benefits as well, including a healthier immune system, better skin and hair, and increased concentration. Isagenix products are packed with natural vitamins, minerals, herbs, and nutrients that work to improve all aspects of your health, not just your body weight.
What foods can I eat while doing Isagenix?
A lot of diets are very restrictive, but Isagenix actually gives you a lot of options. The rule of thumb is to opt for whole foods with minimal processing; the fewer steps between the farm and your plate, the better.
Here are some great items to put in your shopping basket: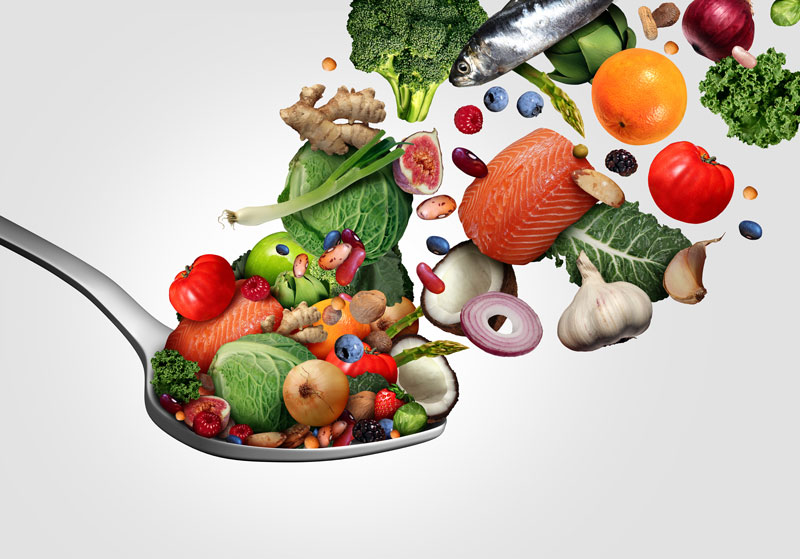 avocado
capsicum
berries
brown rice
chicken
greek yogurt
greens
kiwi
melon
quinoa
salmon
sweet potato
These are only a few options for items that make great Isagenix meals. There are also great resources online that can help you make meal plans and recipes that perfectly complement the Isagenix lifestyle.